The Internet opens up the world to children and young people. It allows for many wonderful educational and learning opportunities. In addition to useful education tools on the Internet, a great deal of content also exists that is not appropriate for children. Talk to your child about what they're up to online. Be a part of their online life; involve the whole family and show an interest. Find out what sites they visit and what they love about them, if they know you understand they are more likely to come to you if they have any problems. We hope that the following information will support you in keeping your children safe in this digital world.
Remember these top tips for keeping your family safe online:
Spend time with your children online. Take an active interest in what your children are doing online.
Where possible, keep computers/tablets/mobiles in a common room in the house, such as your sitting room.
Establish rules for using the internet.
Protect your children's passwords.
Frequently check your computer's internet history.
Remember children are accessing the internet at school, friends' homes, libraries, internet cafés, etc.
Encourage your children to speak to you, a teacher or another trusted adult if they see anything on a computer that upsets them or makes them feel uncomfortable.
Remind your children never to give out personal information. Help them to keep this information protected.
Children should never meet up with anyone they've met online without a trusted adult being present.
Encourage your children to be responsible internet users.
Stick to the fun and positive sides of the internet.
Click on these links for more information.
Remote Learning e-safety
Parents: Supporting Young People Online (Leaflets)
If you would like a printed copy then please speak to Miss Hanif.
E-safety is an integral part of children's education in today's digital world and is embedded in their learning at school. We also want to help our parents and children improve their own understanding of e-safety issues so they can learn to use the internet and all digital media in a safe and secure way.
Information to provide to parents about e-safety:
Thank you to all the Parents for attending the E-safety workshop this morning.
https://prezi.com/view/bQHEJEebLoaMccSAlKZy/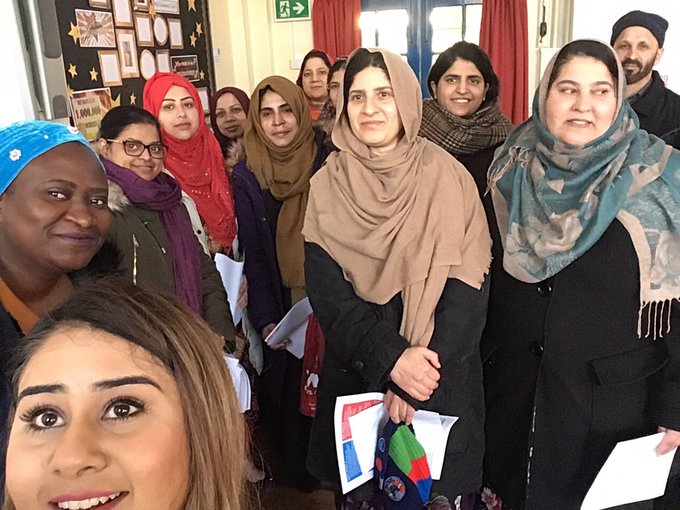 E-safety
Useful links:
Think U Know (Parents Section) – thinkuknow.co.uk/parents/
Childnet (Parents Section) – childnet.com/parents-and-carers
NSPCC (Share Aware) – nspcc.org.uk/preventing-abuse/keeping-children-safe/share-aware/
Vodafone (Digital Parenting – vodafone.com/content/parents.html
Internet Matters – internetmatters.org/